Congratulations to "The Herald" Newspaper for their excellent 2 page special presentation on Eudunda.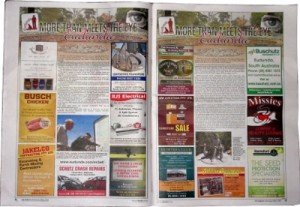 A special thanks to those businesses who ran support adverts to help promote Eudunda. ECBAT encourage all local businesses, big and small to join our membership so that we can work together to promote the district and help all businesses and the community to prosper.
Community members are also encouraged to participate to help in our efforts.