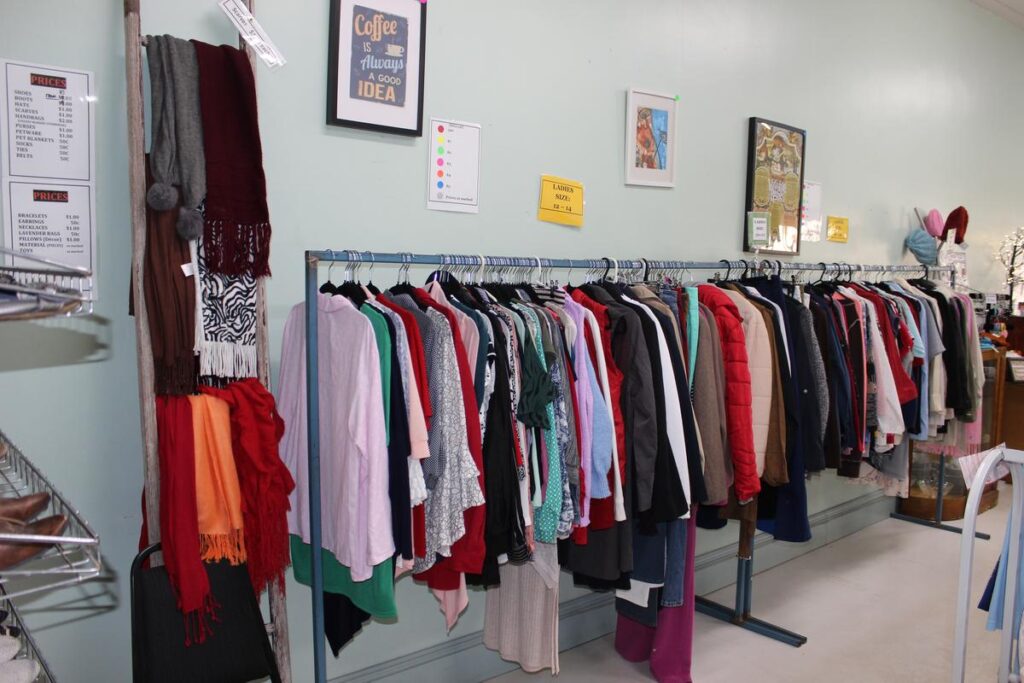 The Community Op Shop Report.
The Community Op Shop was closed for one week during June while the Council repaired the footpaths out front of the building. This gave us some much needed time to catch up on some housekeeping & resetting of the shop.
Business has still been brisk though and warm winter clothing has been selling very well, as was to be expected.
Two more donations, one to the YAC Club upgrade and the other to the SALA Arts Group, were made in June. This brings to a total of $2,000 in donations over the past 12 months by the shop.
Others ro receive $ donations being to the Eudunda Area School, Eudunda Pre-School, Eudunda Family Heritage Gallery and a young couple with small children that we helped set up with a complete household of clothing, furniture and some whitegoods.
We have also paid for the purchase of the shop building and once the shop renovations (new workroom) are completed, we envisage being able to help out the community in a much more generous manner.
We thank all in our community for the incredible support that we receive.
As a small gesture of thanks, we are having a $5 per bag sale of children's clothing this week (Ed: just been) and next week or until stock lasts. Come along and fill a (supplied) bag with as much as you can…all for $5, sizes 3 to 16.
The Op Shop is open from Wednesday to Saturday, 10am to 2pm.
Check out our website for more details about the Op Shop
and lots more photos and ideas on our Facebook page @opshop.eudunda.com