Business Breakfasts & Caravan Park Official Opening.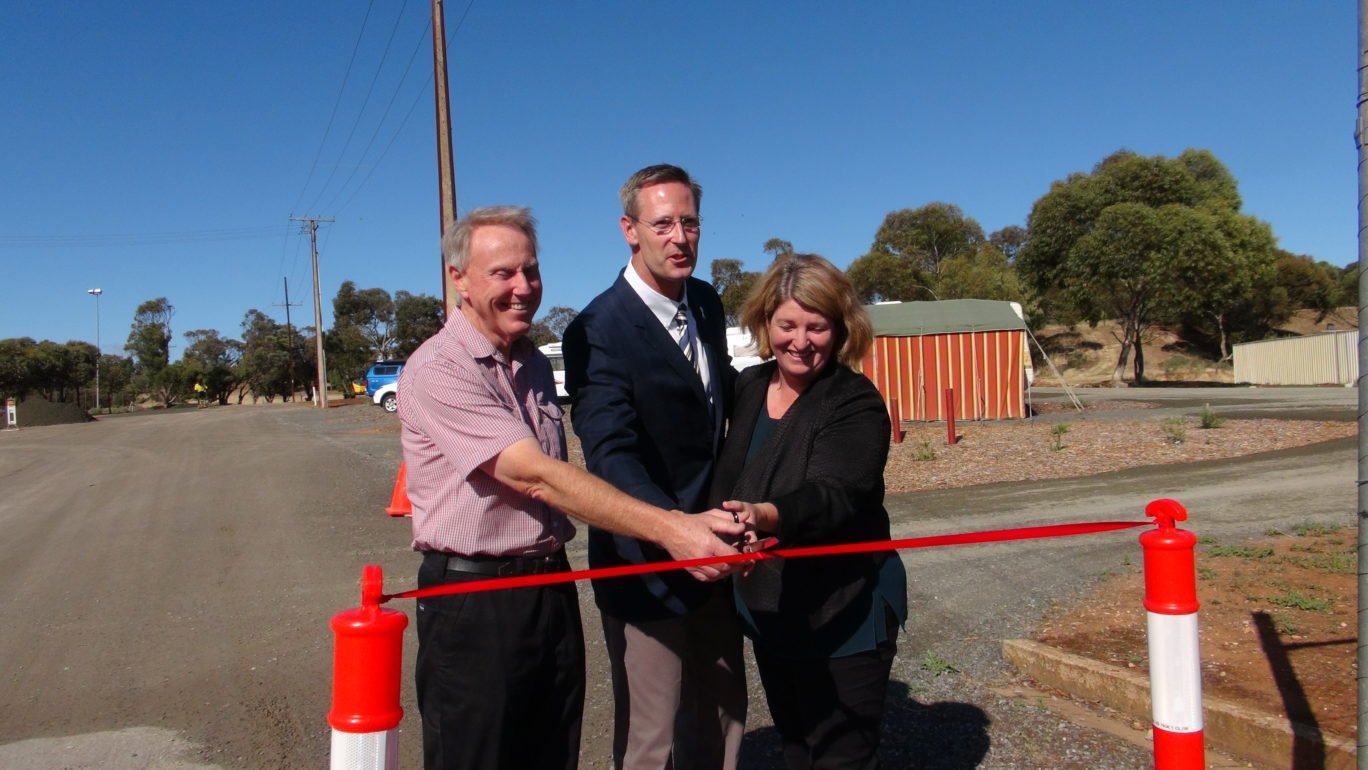 The Top Carpark has been an ongoing project with ECBaT and with a final quote in hand it will now be passed onto council for approval. The parking area will be tidied with some fresh plantings and a park bench & table added at the top of the lookout along with native shrubs.
The Goyder's Line plaque and monument from along the Thiele Highway has over the years deteriorated. Local business DJ's Sandblasting and Restoration have done a magnificent job of restoring the brass plaque to new condition and with a new base monument this important historical site will shortly be back for all to view.
The watering system in the local gardens is continuing to give grief to the volunteers who work very hard to keep the gardens looking beautiful for both local and visitors use. Due to previously no permits having been received from SA Water to use recycled water in the gardens this practise had to cease until the necessary paperwork has been completed. The lawns have been connected to mains water and ECBaT is working with council to get an immediate short term fix for the remainder of the gardens so that they do not die during the hot weather.
Vandals have again been busy in the gardens moving large rocks around. These rock borders have a purpose and the volunteers do not appreciate this form of petty activity. The public are urged to keep their eyes open for any unsocial behaviour taking place in our beautiful gardens.
Ward funds are available during each year for community projects and the amounts available are printed in the agenda of the meeting for RCOG in the month before the councillors decide on successful applicants.
ECBaT is very appreciative of the Business Breakfast recently put on by the council. This was well attended with a motivational talk by Geoff Schell who highlighted the decreasing number of people living in country areas. With the cheaper cost of housing/living all necessary facilities and easy commute to regional areas for employment we have a great opportunity to promote our area to families and those looking for a "tree change". With council's support to assist farmers who wish to sell off excess farm houses along with small acreage for life-style blocks and a resurrection of the proposed housing development which has currently stalled for the northern end of town we could see our population grow.
The Australia Day breakfast, hosted by ECBaT, will again be held in the town gardens in January and we invite all members of the community to come along and celebrate our national day.