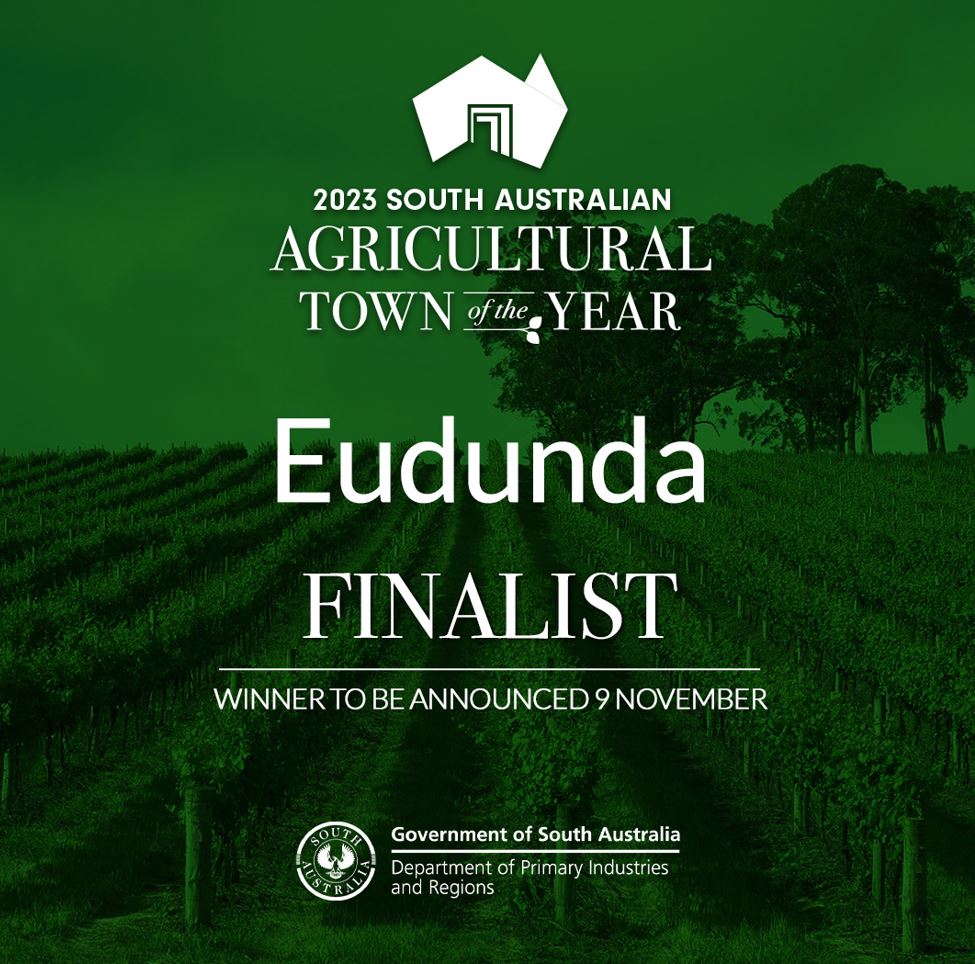 Exciting News comes from the Regional Council of Goyder (RCOG)!
Eudunda is one of the 3 finalists for the 2023 Agricultural Town of the Year Awards!!!!
A big 'Thank You' to all the community members that were involved, and worked extremely hard, with the submission for the third stage of the awards.
Your efforts have helped Eudunda reach stage 4 of the judging. The Regional Council of Goyder are looking forward to be able to share the video that was created as part of the submission with you all.
Eudunda will now compete with Wudinna and Bordertown for the coveted title.
The next stage will see Eudunda visited as part of the judging process, and then one of the towns proclaimed the South Australian Agricultural Town of the Year.
The winner will be announced at the Regional Showcase Awards celebration evening on Thursday 9 November 2023.
The Agricultural Town of the Year Award recognises South Australian towns that are excelling in agricultural practices and the flow on effect they have on communities.
This award is proudly presented by the Government of South Australia and Solstice Media, highlighting the vital role that agriculture plays in the regional landscape – being the backbone of most regional communities.
Thanks to the RCOG Facebook Page for this post (slightly modified by Editor of EudundaNews)
Department of Primary Industries and Regions
Eudunda Community, Business & Tourism Association
Eudunda News