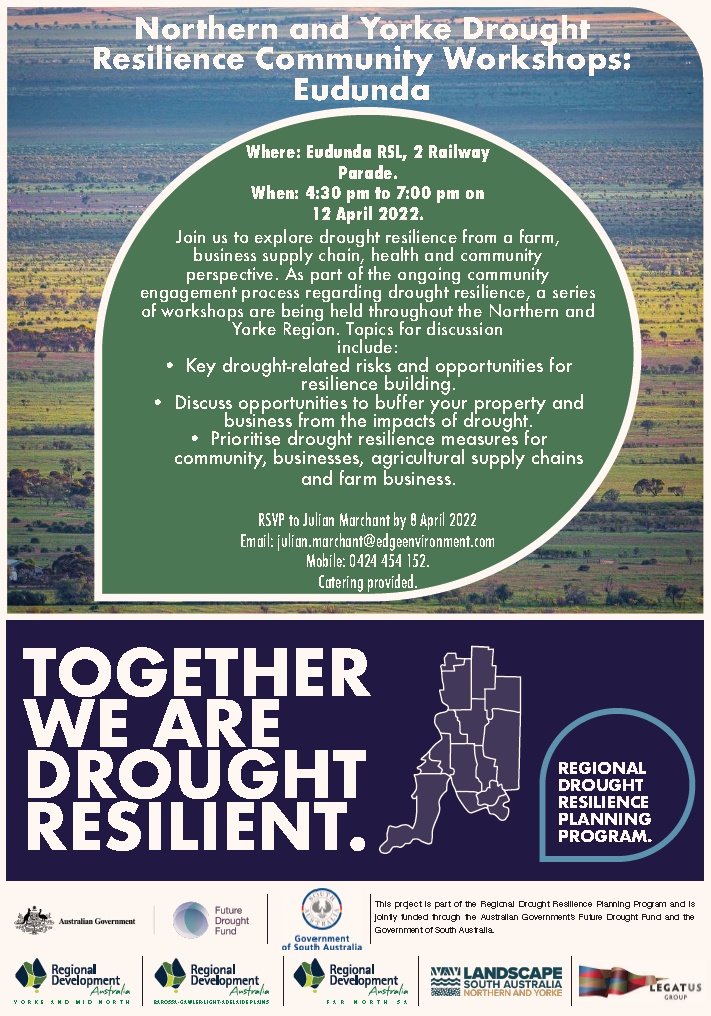 Eudunda: 12th April 4:30pm to 7pm
Eudunda RSL Rooms
RSVP to Julian Marchant by 8 April 2022
Join us to explore drought resilience from a farm,
business supply chain, health and community
perspective. As part of the ongoing community
engagement process regarding drought resilience, a series
of workshops are being held throughout the Northern and
Yorke Region. Topics for discussion
include:
• Key drought-related risks and opportunities for
resilience building.
• Discuss opportunities to buffer your property and
business from the impacts of drought.
• Prioritise drought resilience measures for
community, businesses, agricultural supply chains
and farm business.
RSVP to Julian Marchant by 8 April 2022
Email: julian.marchant@edgeenvironment.com
Mobile: 0424 454 152.
Catering provided.