Eudunda Awaits SA Ag Town Of The Year Awards Results To Be Announced at the Regional Showcase Awards Celebration Event, to be held on Thursday 9 November 2023.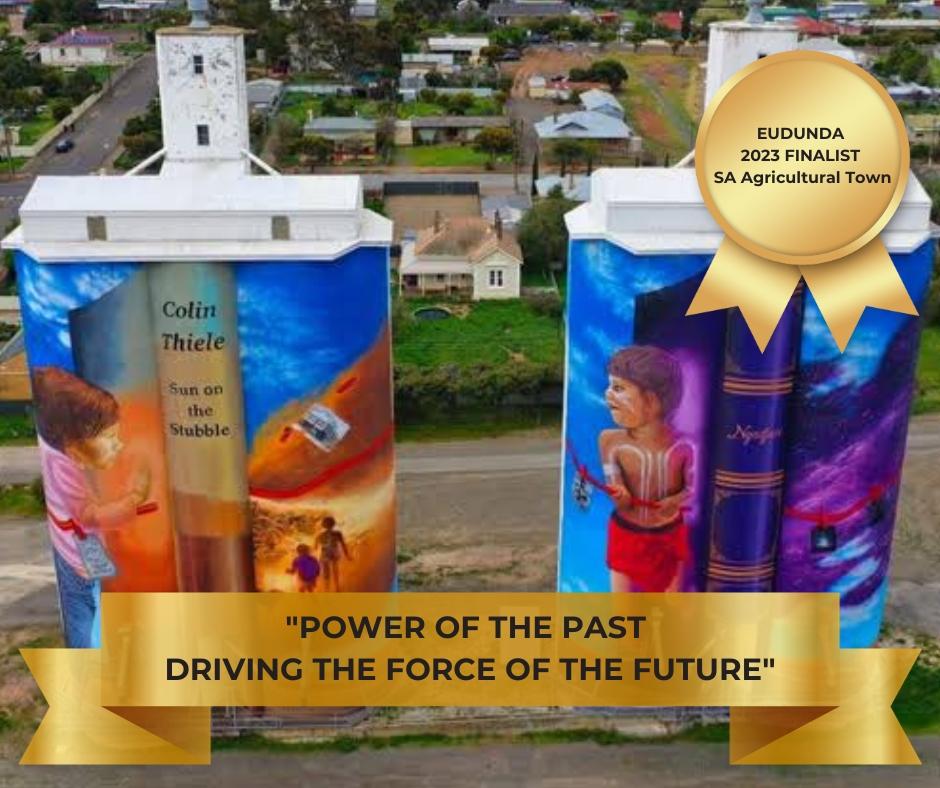 Eudunda is one of 3 finalists for the 2023 Agricultural Town of the Year Awards!!!!

Below is a video produced by Solstice Media during the Judging Process, to highlight some of the great features and history of Agricuture and our People in the district.
EUDUNDA…. "POWER OF THE PAST DRIVING THE FORCE OF THE FUTURE"
No matter what the outcome of the judging, as one of the judges said of the 3 finalists,
"We are all winners".

What our community has experienced from this award process is how to work broadly across all of the challenges, find solutions, and the need to work together to solve current and future challenges in partnership with external organisations, and those who were there to witness this were suitably impressed with what they saw.

Yes – We are biased, Come On Eudunda! but our judge is right, and with the video (above) that we now have promoting Eudunda, the district is a winner, having something to promote the district into the future. What a fantastic job the video guru's at Solstice Media have done.
Thank you to the local organising committee of:
Mel Zerner, Emily buddle, Bob Dabrowski, Cr. Debbie Hibbert, Cr. Judy Partington, Barb Button, Henry Schutz and Samuel Doering who have put together such a well represented and thoughtful array of the district's 'Hidden Treasures'.